Chapter 9: They Did The Monster Mash
Happy Halloween! This week was jam packed for us here in MTL - I started my new job at Micanan on Tuesday (I'm working as a video editor for the company as well as for their sister companies Smoke Show and Outro.io. Essentially, I'm an asset for all 3), Heather's brother, his wife and their youngest came and visited us during their trip out east for a conference and we planned and hosted our first house party at our new apartment.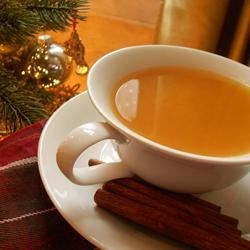 To get ready for it we made a couple trips to Ikea (we've finally got a bed frame to sleep on and a place to put our clothes), Value Village (because it was a Halloween party) and the local costume shops for makeup and liquid latex. With a lot of help from our friends Amber and Devin and Pinterest we were able to pull it off. Some of the hits of the night were these Halloween Mummy Pizza Bites and Wassail Cider. Tea and popcorn were smashing hits as well once everyone had satisfied their sweet toothes. We also both realized this year that neither of us likes Halloween playlists. After listening to about 10 minutes of Halloween music while setting up for the party we switched over to Christmas carols and some good ol' Bing Crosby. It may have been a little early for some, but Heather was so stoked on it! (We are also in our ward's amazing new choir and one of the perks is getting to start singing christmas music much earlier than we otherwise would!
With a photo booth and chocolate spiders the party was an absolute success! Costumes were mandatory for the party and everyone pulled out all the stops for their costumes - We had Mia Wallace and Vincent Vega from Pulp fiction, a Film Noir couple and their cigarette, Sylvestor and Tweetie and many more. Heather and I were Bellatrix Lestrange & Lord Voldemort (before he lost his hair and nose, and apparently Bellatrix was a ginger?). There were a few embarrassing moments during and after the party, but these lovely new friends have embraced us regardless! We feel blessed to have found such amazing people here in Montreal, and can't wait to host many more gatherings in the months to come.
One of these embarrassing moments was all Heather's fault. While preparing for the party the coffee table was looking rather empty so Heather went through our books to see if we had some good material for coffee table literature and pulled out a Chrissy Teigen cook book, the Chronicles of Narnia and... the Kama Sutra - a book we received as a wedding gift. She jokingly put out the Kama Sutra underneath the cook book called "Cravings" and bet me no one would even notice it. I didn't think it was a good idea, and said we shouldn't have it there, and decided to leave it as a joke only until Amber and Devin arrived to help set up. I planned to remove it before everyone else arrived. Unfortunately, it just never got out away. Heather admitted she remembered about it and neglected to remove it - thus making it her fault what ensued. Later in the evening while Heather and I were off in the kitchen getting some food we heard someone say something about Chrissy Teigen (oh no.) it would all be okay, as long as no one picked up the Chrissy Teigen book.. but then we heard a sharp squeal from Jason. Raucous laughter ensued and we knew that our little Easter Egg had been discovered. Surprisingly, everyone was super chill about it! We can really talk about anything now, and no one should be surprised ;)
All in all, it was a blast! We made new friends, embarrassed ourselves, ate some good food and have enough tasty goodies for days! Thanks to everyone for making this such a great party!
- Steven
Ps. Heather makes an amazing Kim Possible (I'm a less convincing Sherlock Holmes haha. we needed some easy throw on costumes for a ward youth halloween activity.)